Golf around the world in 200 days.
Country no. 23: the most amazing golf course in the Maldives: Shangri-La Villingili Resort and Spa.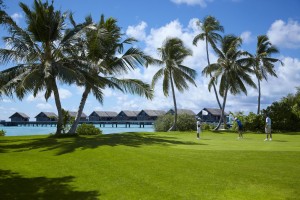 Guests at Shangri-La's illingili Resort are in for a delight with the opening of the country's first nine-hole recreational golf course at the resort.
Designed by Shangri-La Hotels and Resorts, the Villingili Golf Course sits on seven and a half hectares f previously undeveloped land at the southern end of Villingili Island. Spectacular sights await guests at each of the nine holes, mostly par three and averaging 123.4 yards in length. Designed to be a fun course for golf aficionados and beginners alike, the Villingili Golf Course was developed wi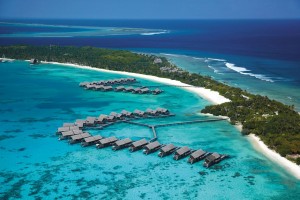 th the island's natural beauty in mind, enhancing existing flora to highlight the gleaming ocean and turquoise lagoon along a scenic walking path. A diversity of palms, pandanus and various exotic plants are dotted along sandy beach coves on the east and west shorelines.
Use of the golf course is complimentary and exclusive to guests of Shangri-La's Villingili Resort and Spa, Maldives. Facilities include a clubhouse, refreshment bar and a pro shop carrying an assortment of g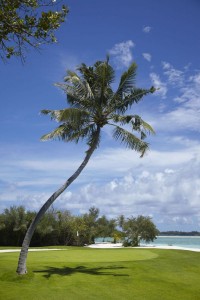 olf apparel, gear and merchandise. Shoe and equipment rental services are also available
And by the way: a green fee is only $20…
Thegolfcourses.com selects for you every day the most amazing golf course by country. Based on the number of inhabitants we will start off with the smallest country and in about 200 days we have seen the whole world. Please be invited to follow us